Shandy Season: 5 Unique Beers to Pair With Lemonade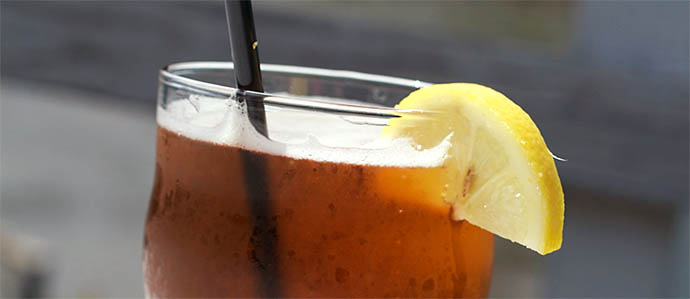 Beer and lemonade: two favorite summer refreshers in their own right. When combined, they create an undeniably quaffable warm-weather treat known as the shandy.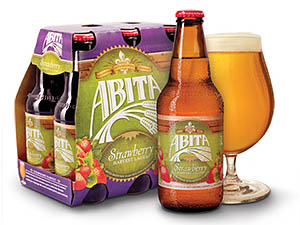 Also referred to as a radler (German) or panaché (French), and in some cases calling instead for sparkling lemonade or lemon-lime soda, or even orange juice (that's the "Brass Monkey" of Beastie Boys fame), it's a drink with a recipe as easy to follow as its appeal. Simply pour equal parts lemonade and beer into a tall, cold glass — that's it.

Typically, the beer in this equation will be a lager — a fitting choice seeing as the style is known for being crisp and refreshing (and a nice match for sweet-tart lemonade). But given that today's brewing culture is all about bending the rules and experimenting in creativity, it seems only fitting that the shandy should get to spread its wings a little too: using with a zesty lemon-forward saison, or a sweet cherry wheat, or even a caramelly pale ale. We picked five unique brews that make terrific, albeit unorthodox shandies. Give them a try and let us know what you think.



Abita Strawberry Harvest Lager
Consider this the boozy, beer-lover's version of a classic strawberry lemonade. The New Orleans brewery's summer seasonal is light and crisp with a genuine strawberry aroma and flavor. Used to top a subtly sweet sparkling or still lemonade, it's one of those drinks you'll want to sip on the porch after a long, hot day.

Brooklyn Brewery Sorachi Ace
Given that saisons, or farmhouse ales, are one of the marquee players of the summer beer-drinking season, it seems only fitting that they should play well in the shandy arena. This crisp, effervescent brew from the celebrated Brooklyn beer maker is a smart choice, getting its bold lemon zest aroma from the use of the namesake Sorachi Ace hop variety.

Rogue Honey Orange Wheat
Talk about an easy mark for the shandy treatment: This smooth, light wheat beer from the popular Oregon brewery combines the sweetness of local honey with the bright, tangy zing of orange. Adding a splash of lemonade acts as a natural accessory, rounding out the citrus flavor in this sweet-tangy medley.

Samuel Adams Cherry Wheat
Brewed with cherries and a dash of honey, this sweet, quaffable beer is an ideal match for lemonade. Think of it as the perfect base for a shandy that will convert the non-beer drinker in the group.

Butternuts PorkSlap Pale Ale
The backyard barbecue set will no doubt be instinctively attracted to this canned brew based on its label art alone: two portly pigs suspended in an impending belly slap. Fortunately, the suds inside are equally as attention grabbing. Pouring a lovely light orange-copper tone, this easy-drinker has a very mild hop bitterness and a distinct caramel flavor. Paired with a nice, not-too-sweet lemonade, this shandy has a similar flavor profile to that of grilled lemons — tart with the sweet, caramelized quality of citrus sugar.
Top photo via Flickr user HerToesInTheSand
Recent Articles

Feedback
How are we doing? Tell us what you like or don't like and how we can improve. We would love to hear your thoughts!