Paris on a Budget: 5 Bottles That Won't Break the Bank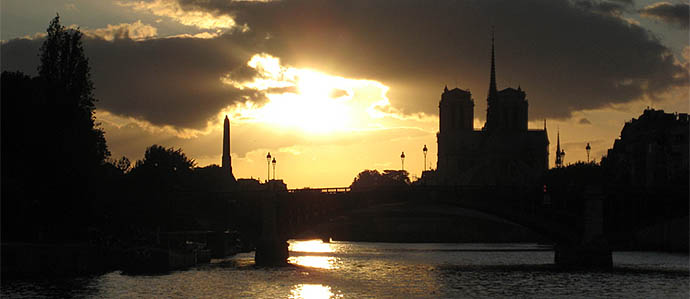 On any visit abroad, tasting the food and drink is a close second to touring the sights, as far as requisite activities go — sampling the local spread while traveling is one of the best parts of the experience. On a recent trip to Paris, I made a game out of sampling the most inexpensive beers and wines I could find. Unlike in my home state of Pennsylvania, beer, wine and liquor are all fairly cheap and are readily available in grocery stores. This is where I found my bargains; while booze is not pricey bought off the shelf, drinks at restaurants and bars around the city — even on special at happy hour — were more than €6 (around $7.50) each. Below are five of the wine and beer bottles to seek out if you're looking to go Parisian without emptying your wallet.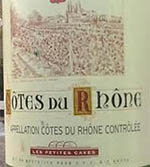 Les Petites Caves Côtes Du Rhône: As the absolute cheapest alcohol I could find — €1.39 ($1.75) per 750-ml. bottle — this wine is surprisingly good. It paired well with Camembert and crackers, and while it probably would not impress an experienced connoisseur, this full red is perfect for a picnic by the Seine.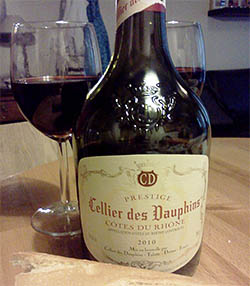 Cellier des Dauphins Côtes Du Rhône: Slightly more pricey, this wine also hails from the southeast of France. Coming in at more than twice the price at €3.71 ($4.60) per bottle, this wine doesn't offer much more than its cheaper counterpart above. It is not bad, though, and is another dry red that would go nicely with most meats and cheeses.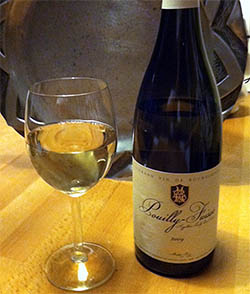 Grand Vins De Bourgogne Pouilly Fuissé: Nowhere near as cheap as the other drinks I tried, this white wine is definitely worth the euros. Coming in at a whopping €13.00 ($16.10), it was easy to see why the other wines were priced so low. Each sip was delicate and smooth, with almost no bitterness at all.
Pelforth Brune: This French brewery, owned by Heineken, makes a blonde, a brown and an amber ale. The brown had the most personality of the bunch, and for only €4.31 ($5.35) per six pack, it was hard to resist. With a nice deep-brown color, the brew has a full, hoppy taste and a hint of nuttiness. Overall, this 6.5% ABV beer is pleasant and a value-leader, even if it wouldn't be my ideal mid-summer draft.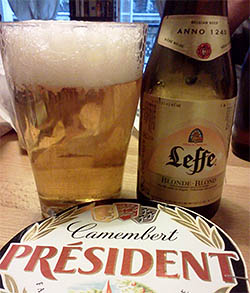 Leffe Blonde: This golden blonde ale is a better fit for the season. Light and citrusy, it's easy to drink, and at €4.80 ($5.95) per six pack, it's easy on the wallet, too. This 6.6% ABV beer is perfect for sitting in the window and watching Parisians pass by — the least expensive sight-seeing of them all.
Top photo via Flickr user Guillaume Cattiaux
Recent Articles

Feedback
How are we doing? Tell us what you like or don't like and how we can improve. We would love to hear your thoughts!