Spirit Review: Pierre Ferrand Dry Curacao
An orange liqueur with history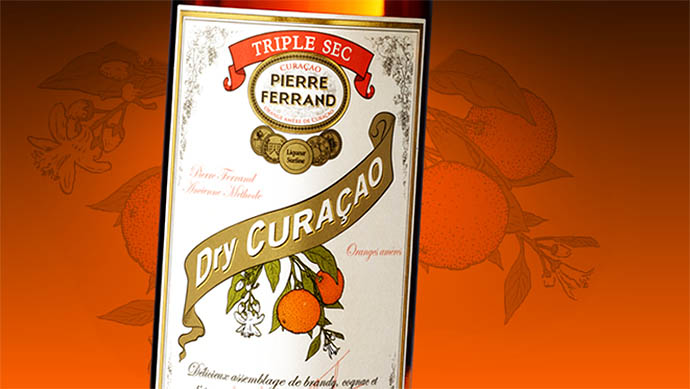 Does the world need yet another orange liqueur? With so many of them on the market, this is not a category for which I eagerly awaited expansion. Yet when I received a sample of the new Dry Curaçao from Pierre Ferrand — made in collaboration with cocktail historian David Wondrich — I was intrigued, to say the least.

Curaçao and other orange liqueurs are essential in numerous classic cocktail recipes, but despite the commonly used descriptor "triple sec," there's nothing dry about many of the versions produced today. Ferrand Dry Curaçao is reportedly based on 18th and 19th century distilling recipes, with the goal of more closely replicating the liqueur as it existed in the early days of American cocktail culture.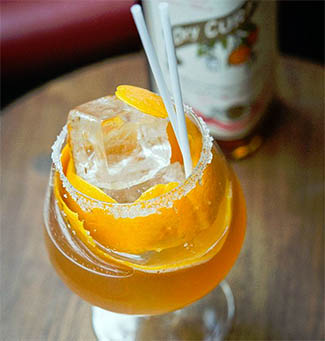 The primary flavoring in true Curaçao is peel from the Laraha, a citrus fruit that evolved from Spanish Valencia oranges on the Caribbean island of Curaçao. The fruit from this tree is inedibly bitter, but the peels are packed with aromatics that are captured in alcohol during maceration and distillation.

To make their Dry Curaçao, Ferrand macerates Laraha peel along with small amounts of lemon and sweet oranges in unaged brandy. This infusion is then distilled and blended with Ferrand cognac and aged in oak casks along with additional Curaçao orange peel and a small dose of other spices. The resulting liqueur is nicely balanced, with a little heat from its 80 proof and a long bittersweet finish.

Curaçao mostly finds use in cocktails, and I tried out a handful with the Ferrand to see how it performs. It makes a crisp Pegu Club — one of my favorite summer drinks — mixed with gin, lime, and bitters. It's also good in a traditional Brandy Crusta. It's most surprising use for me was in an El Presidente, which combines Cuban rum with sweet white vermouth from Chambery:

El Presidente

1½ oz. white rum
1½ oz. Dolin vermouth blanc
1 bar spoon Ferrand Curaçao
½ bar spoon real pomegranate grenadine

Stir with ice, strain into a chilled cocktail glass, and garnish with an orange peel.

I'd made this drink on previous occasions and while it wasn't bad, it never particularly stood out. However I like it a lot more with the Ferrand Curaçao, which has enough character to prevent the drink from being flabby. (Perhaps the drink would be even better with real Cuban rum, but current law makes that difficult to test.)

Ferrand Dry Curaçao is in hot demand with bartenders, so current shipments sell quickly. However it will be showing up on more store shelves as a permanent part of the Ferrand portfolio. At about $30 retail for a bottle, the price is right for mixing and it's definitely worth picking up.
Photos via Cognac Ferrand on Facebook
Recent Articles

Feedback
How are we doing? Tell us what you like or don't like and how we can improve. We would love to hear your thoughts!